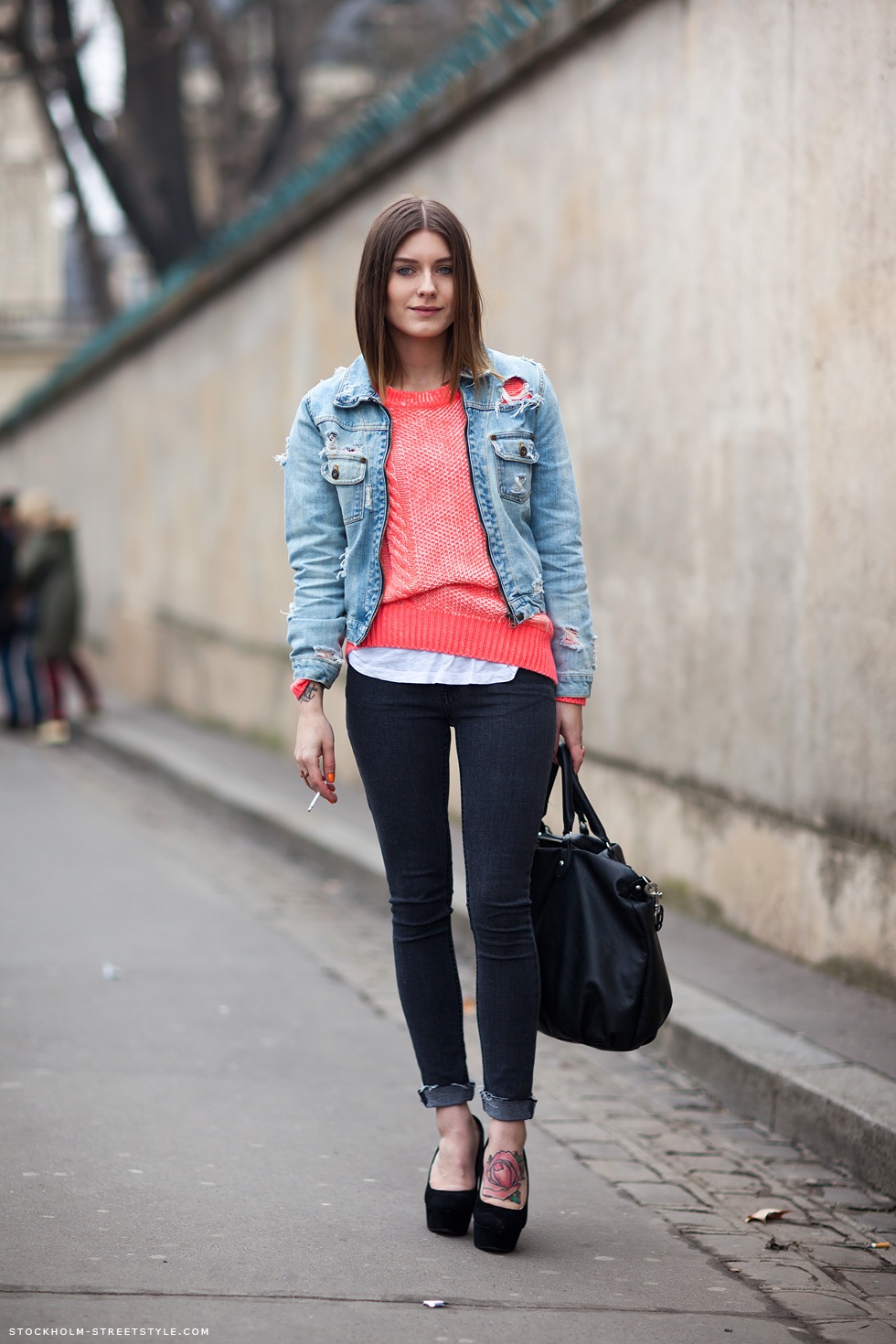 A closet staple and useful layering piece for this in-between weather we've been having.
During my Punky Brewster days, I used to go all out and bedazzle my denim jacket with various pins, studs and glitter.
More modernized versions are popping up on the streets, with studs, spikes, rips and tears.
Although simple and classic (as rocked above by Miss Mixmaster, Jenna Lyons) will never go out of style.